About us
From a one-man business to a successful business!

Theodor R. Rist recognized early on the need for professional accessories for the professional host, in every direction and size.

In 1968 he founded his own company. Due to the entry of his sons Theodor Oliver and Markus into the management, the business fields expanded. This enabled the establishment of stores in Vienna, Klagenfurt, Innsbruck, Salzburg and Budapest.

The one-man business developed into a family business with currently 90 employees in various business fields, such as catering equipment and food distribution systems.

Another step in the development is the founding of the company Rist "Großküchentechnik" (here we plan and deliver professional kitchen). Here the synergies of all business areas are bundled, so that one company can take over the responsibility from the planning to the realization of your project.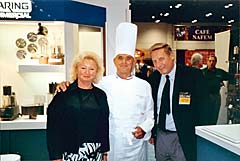 Theodor und Hannelore Rist met Paul Bocuse in Florida.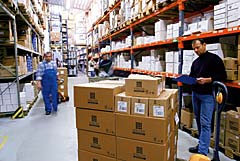 View of our central warehouse - quality control before dispatch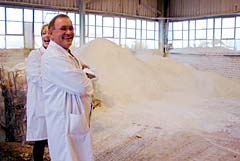 Helmut Senn, ... RIST sales manager, in his element ... tons of vitro porcelain in Stoke on Trent, England.